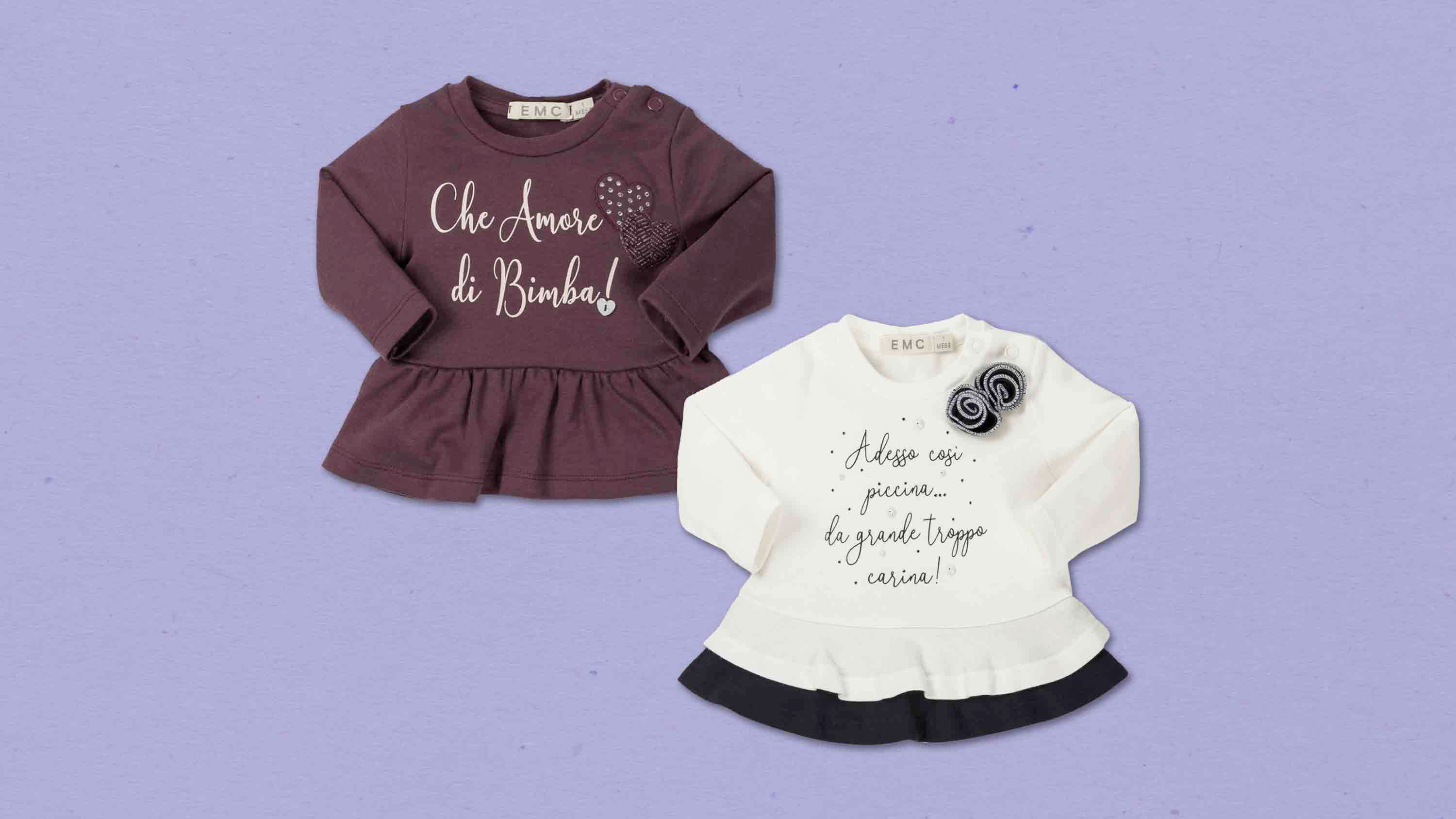 Soft and warm fabrics, patterns and details – perfect to enrich a children collection conceived to dress our kids with comfortable yet styilish outfits.
The EMC's FW 19/20 is based on tartan motifs for a nice winter feel, as well as camouflage, animalier and loads of lettering. The fall/winter collection features the most fashionable dark, grownups tones such as mustard and burgundy for the girls, embellished with tassels, ruches and shiny applications.
As for the boys, blue and bordeaux for the pullovers, strikingly manufactured with ton sur ton, military green patterns for a sporty look.
For the girls, the must-wear denim is paired with lamé and faux fur fabrics, while for both girls and boys the main fabric of the fall/winter season is the fleece. From being used mostly for sportswear, it has become one of the biggest trends of the season, perfect for versatile outfits – from school to free time, making it a real must in the FW 19/20 collection.
For the girls, this collection is interpreted under a glamour light with bright applications, metal prints, ruches, sartorial cuts and pairings with shiny fabrics: fleece is the perfect choice for practical but chic staples. For the boys, a lot of top-and-trousers full dresses with different all-over prints, to be used also inventing new combinations for a mix-and-match style with denim and plaid shirts.
To not go unnoticed, another great fall/winter trend is the message tee: sweet or ironic sentences printed on children's sweatshirts, in delicate italics for the girls and in bold version for the boys!