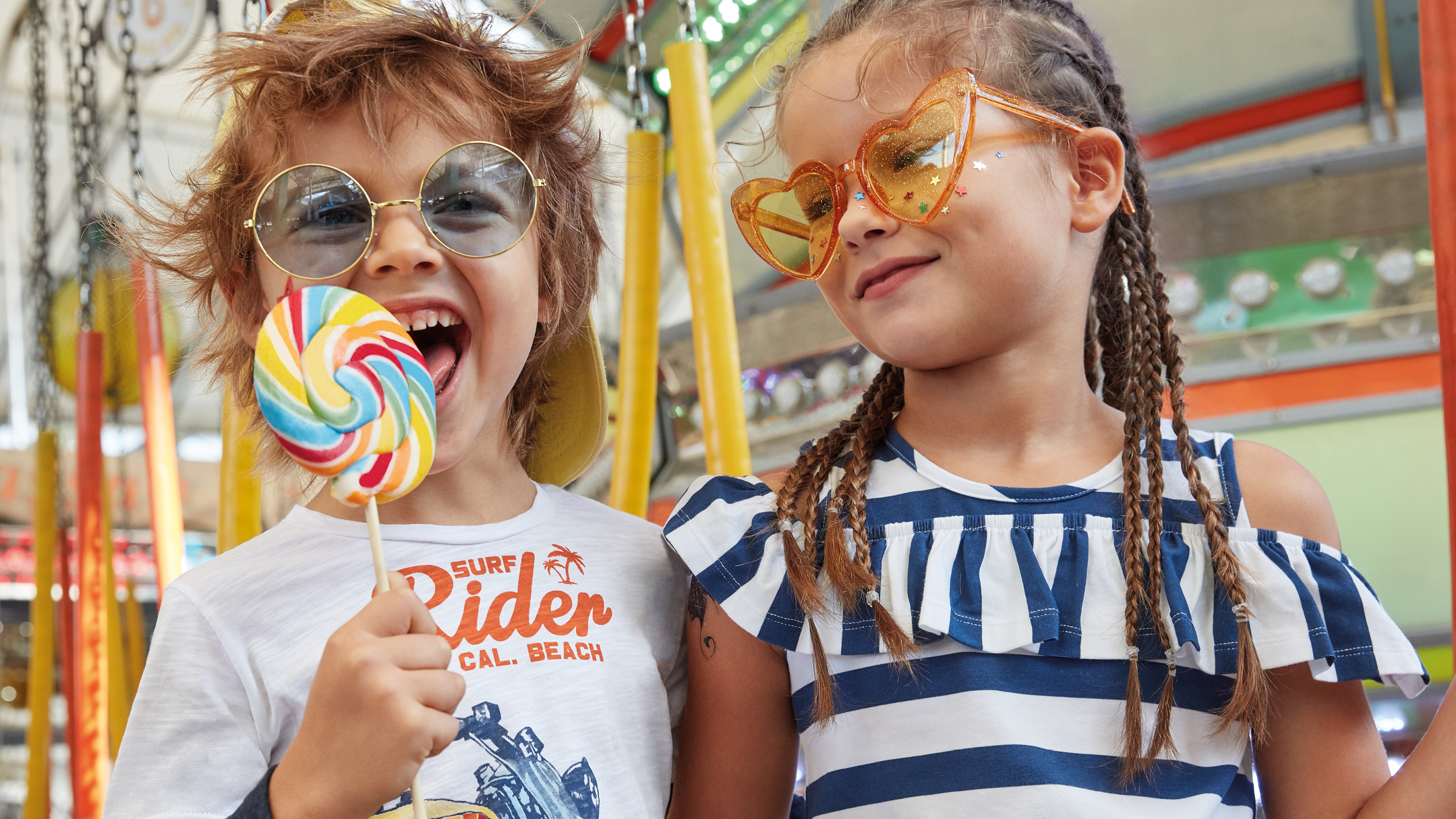 EMC's Spring Summer 2020 is all about being carefree, just like kids in a warm summer day. All this translates to a pinwheel of colors and motifs that can be light-heartedly mixed together.
A vaguely vintage-looking, flashy, cheerful and easygoing collection, somehow resembling the fantastic style of the 80s. Sailor stripes and oversized polka dots, charming flounces, gingham checks and shiny applications for the girls. For the boys, the inspiration comes from the USA, where anything can happen: it bounces between East and West coast, from Harlem to California, with prints inspired by the racing world and streetstyle outfits made of denim, sweatshirts and t-shirts.
The essence of the collection is crystallized in the SS20 campaign. An afternoon spent at the amusement park, where characters, colors, lights and special effects evoke a magical world where there's only room for fun. A fantastic place that tastes of sugar, laughter and freedom.
The carousel stopped. Bumper cars, roller coasters and dartboards are just the elements of a scenario: they come to life in the imagination of children, free to create new stories and live their adventures.