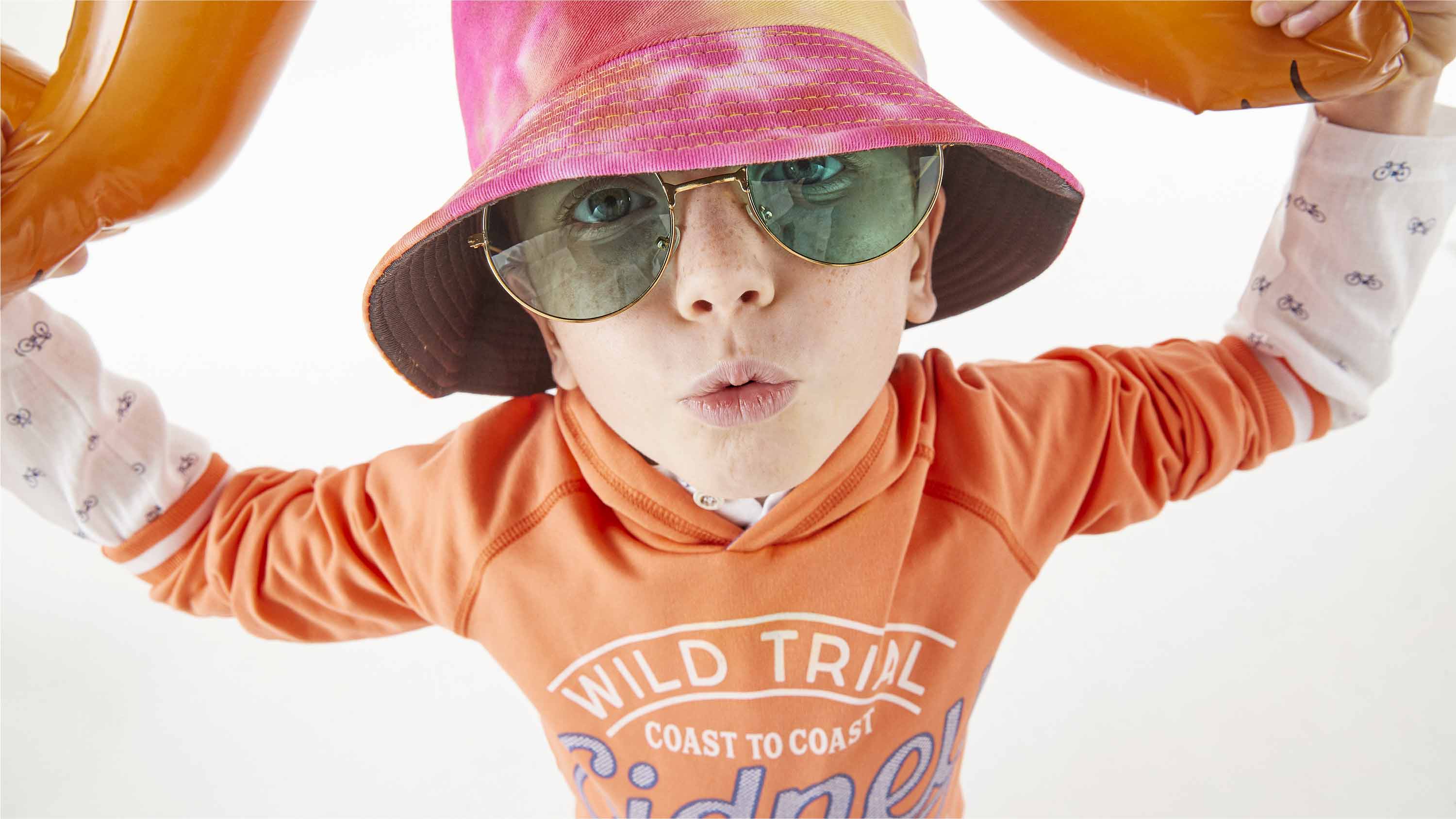 Spring Summer 2021 collection by EMC is a celebration of children's typical joie de vivre.
A tribute to colours, to playfulness and smiles. Because spring is always the beginning of a new adventure and summer is the season of friendship and fun.
A lively and forceful collection, extravagant and eccentric that reveals itself through colours, stripes, checks and prints: main elements of the garments that dress the kids intended to playing, relaxing and enjoying.
Expressions, games and inflatables take us into a world made of lightheartedness and grace, an imaginary location created by fantasy, suitable for children.